Do you often leave web pages when loading content for more than 2 seconds? This is also what more than 50 percent of internet users in the world do. If not handled immediately, your website can lose traffic. When traffic decreases, consumers slowly switch to other sites.
One solution to overcome this problem is to create a responsive website. Responsive website design has been a trend for decades to increase visitor traffic. In addition, internet users also get many benefits from responsive websites when they want to find information quickly and accurately.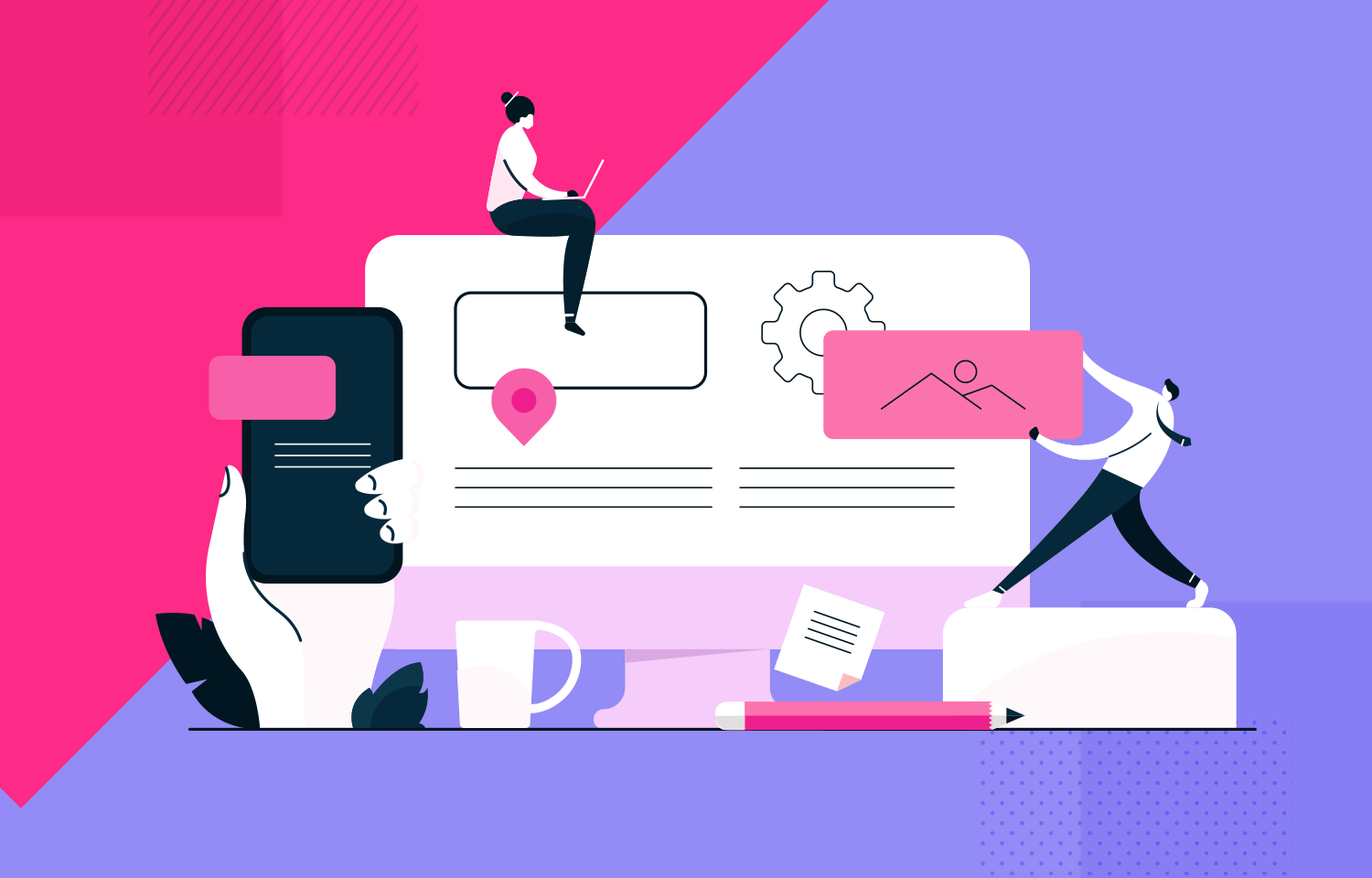 Then, what is meant by a responsive website? What are the benefits for business? The following is a complete discussion.
What Does a Responsive Website Look Like?
A responsive website is an online site with a layout that can adjust the size and resolution of the user's device. These adjustments include all elements, such as images, layout, fonts, and the user interface. Therefore, a responsive website can help increase the comfort of its visitors.
To create a responsive web, you must understand the design principles, namely fluid grids, media queries, and responsive media. The principle of fluids grids works to make it easier for you to organize elements on web pages. Settings are made visually by changing the display size according to the device screen.
The second principle is media query which makes it easy to accumulate data to determine the screen size and load CSS according to the device. Then, the principle of responsive media ensures that the displayed image, file and video data can adapt to various screen sizes.
If you are interested in creating responsive web, here are three steps that must be done.
Do Meta Tag Definition
The definition of the meta tag is done to reset the mobile browser so that the HTML page scale can be adjusted according to the size of the viewport. Meanwhile, the viewport tag is used to give commands to the browser to deactivate the initial scale.
The tag format used must match the browser type. For example, you are using Internet Explorer, meaning you cannot use meta tags in Chrome. Usually, the definition of meta tags in Internet Explorer uses respond.js or media-queries.js.
Determine the HTML Structure of the Website
The next step, you have to define the HTML structure which consists of a header, sidebar, footer, and content. For content, the ideal width is 660px, while sidebars are around 300px. While the web header, generally made full screen size. Combined, they add up to 960px.
Make Typography
This last stage determines the appearance of the website through the use of font sizes. Generally, developers use pixels when specifying the font size they want to use. The use of pixels is still relevant when the web has a fixed width. However, to make the web responsive, the font used must also be dynamic.
So, to make your site's font easily adaptable to device screens, you must create CSS3 in media queries. CSS3 is what will be responsible for the appearance of the font on your device.
The Benefits of Having a Responsive Website
There are many benefits that you can get by using a responsive website. As a reference, here are six benefits of responsive websites for users.
Accessible Using Various Devices
Thanks to a responsive website, now you can access information through various devices with a neat appearance. These devices are not only personal computers, but also tablets, netbooks, and smartphones.
Save Costs
Some people make a mobile version of the website to make it easier for users to access their information. Of course it costs a lot. However, a responsive website ensures that you incur a small fee. This is because the process of making this website is only once, but can be accessed from a mobile device.
Reducing Bounce Rate
Does your website have visitors who open only one page, then leave the site? In the digital world, this is called the bounce rate. However, you will not experience this if you are using a responsive web. The reason is, this website has a neat appearance and is easy for users to understand.
Easier in Website Maintenance
Responsive websites are easier to handle in the event of a crash. The reason is, improvements are made only through one system for mobile and desktop displays.
Better in terms of SEO
Search engine optimization (SEO) determines web ranking in search engines. The ranking is also influenced by Google's algorithm which is always updated. In this case, a responsive website is one of the elements of assessment to determine ranking on search engines.
Increase Business Conversions
User experience is something that supports the development of your business. In addition, user experience can increase consumer credibility and trust in the business.
Of course, to improve the user experience, a responsive web interface is needed. Thus, users will give a positive assessment of the website and your business. In fact, those who only visit the site initially, may be interested in using your product.
Thus a brief discussion about the meaning and benefits of responsive websites that have been felt by many users. As technology develops, of course responsive website designs continue to be developed. So, make sure to keep abreast of developments so that your business can progress.